Second driver: costs and agencies compared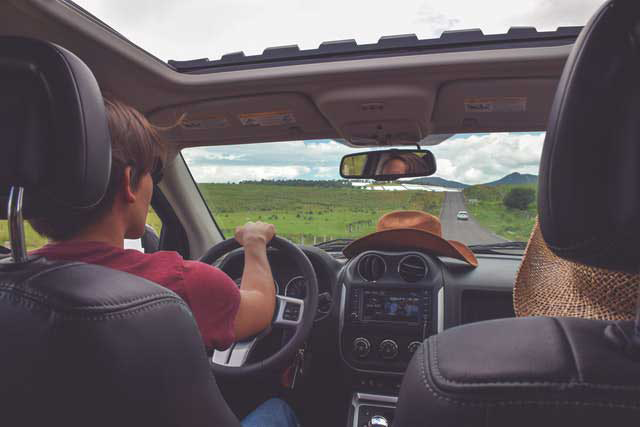 Generally, only one driver is included in the rental contracts, indicated as the main driver, who will be required to present a credit card to guarantee the rental; however, it is possible to add more drivers to the reservation, the so called "additional drivers".

Adding a second driver can be convenient, especially on long journeys, but also if you simply want to share the pleasure of driving with others. Whatever your needs, all agencies allow renters to add more additional drivers who do not require a credit card.
The costs of the additional driver
Adding an additional driver is simple: you can do it directly when you pick up the car at the rental agency. Compared to other options, in fact, the additional driver does not require reservations and availability, but only an additional cost to pay.
The cost for the additional driver is daily and it varies from agency to agency, from a minimum of about 10£ per day up to a maximum of about 18£. Almost all agencies establish a maximum ceiling on the cost of this supplement: over a maximum of days (usually 10) the price will remain unchanged.

GoCarHire.co.uk has compared these costs for you:

- Alamo: 18,33£/day, max 183,3£
- Avis: 11,2£/day
- Budget: 12,99£/day, max 129,9£
- Easirent: 10£/day
- Enterprise: 18,33£/day, max 183,3
- Europcar: 11,66£/day, max 116,6£
- Flizzr: 14,29£/day, max 139,9£
- Green Motion: 10£/day
- Hertz: 15£/day, max 150£
- Keddy: 13£/day, max 130£
- National: 18,33£/day, max 183,3£
- Sixt: 14,29£/day, max 139,9£

The costs collected here are subject to change, so we recommend that you always carefully read the rental conditions or contact us at [email protected]