How rent a car with an automatic transmission
Do you need to rent a car with automatic transmission? On GoCarHire.co.uk it is possible to filter the search results in order to display only the models with automatic transmission.

Once the search results are displayed you will find all the filters available in the column on the left. Scrolling it down you will find the "Automatic" option, but this will only show up if automatic vehicles are actually available.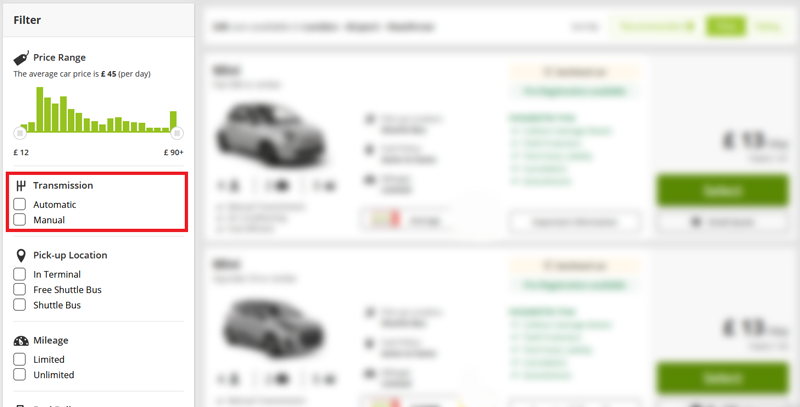 We are almost there! As you can see, the list includes a specific "Gearbox" section with two possible options, "Automatic" and "Manual". By checking the "Automatic" item, the window will automatically update, showing you only the car models equipped with automatic transmission.

All you have to do is choose the car that best matches your requests and needs. Always remember to consult the car rental conditions every time you rent a car.