Reviews 55,431 • Excellent


Free cancellation and no hidden costs
24hr/day support and live chat
Fast and secure payment methods
Zero commissions on card payments
Information on Granada Car Hire
Car hire in Granada
Compare & Save – Prices from 7£/day
One of Andalusia's finest cities, Granada is rich in history and culture, with the idiosyncratic blend of Moorish and Spanish influences found all over the region. It's as old as anywhere else in Andalusia, with settlement dating back at least 2500 years, first as an Ibero-Celtic colony and then a Roman State. Roman rule allowed Granada to flourish, with the construction of aqueducts, roads, and the rest of the infrastructure found in the ruins of any major Roman municipality. A strategic military post on the Iberian peninsula, the city was a natural target for invaders, and the Romans were followed by the Visigoths, then the Byzantine Empire, which eventually fell to Muslim invaders in 711. Grenada remained under the dominion of the Ziri Dynasty until finally being absorbed into the Spanish Empire in the 15th Century.
Things to do in Granada
In addition to countless places of historical interest, Granada is renowned as a student city, and boasts all the attendant nightlife you'd expect. It's also close enough to the Sierra Nevada that hopping up to the mountains for a day's skiing is quite feasible, although a car is absolutely essential, as public transport is infamously poor (see below for car hire Granada). Here, tapas are still served as they were intended – one free of charge for every drink you buy. You never know what you're going to get, so bar-hopping through the town is pot-luck pleasure.
Top 3 Must See: Granada
The Hammam

The Caves of Nerj

The Alhambra
Moorish fortress The Alhambra was supposedly on the shortlist for the New Seven Wonders of the World. Little wonder – stunning architecture and grounds make it an essential stop for any visitor to Granada. Be prepared for a long queue, but trust us when we say it's worth it, and you can combine it with a visit to the nearby Arabic baths. If you plan to spend your entire holiday in Granada, be sure to hire a car and drive to nearby Seville – great for a daytrip, even greater for a night's stay in another fine Spanish city.
Drive around Granada
The city itself is not ideal for driving around, consisting of a morass of narrow, one-way streets thronging with taxis, scooters and wide-eyed tourists who have little compunction about drifting into the road as they take in the gorgeous architecture. Outside the historic centre things get a lot more driver-friendly, and a car hire is essential for getting to Seville or the Sierra Nevada. GoCarHire.co.uk offers a wide selection of vehicles, see their site for car hire in Granada.
Which are the best deals in Granada?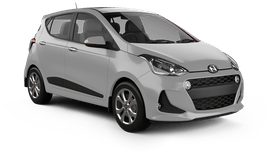 Mini
from £28.00/day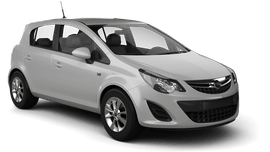 Economy
from £29.00/day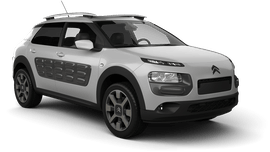 Compact
from £37.00/day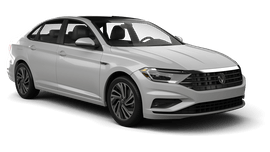 Intermediate
from £46.00/day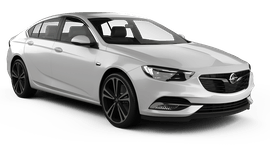 Standard
from £65.00/day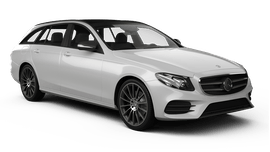 Compact Elite
from £83.00/day
Granada car rental directory
BUDGET

Address
Renfe Avda Los Andaluces Sn, Avda De Andaluces Sn
---
ENTERPRISE

---
HERTZ

Address
Avda De Los Andaluces S/n, Estacion De Tren De Granada
Instructions
Important: New address from 26 June 2019: Granada
... more
---
THRIFTY

Address
Avenida de los Andaluces s/n
Review score of the top Granada car hire companies
ENTERPRISE
Customer Rating


Average waiting time is 17 mins
| | |
| --- | --- |
| 7.0 /10 | Overall value for money |
| 8.0 /10 | Cleanliness of the car |
| 8.0 /10 | Service at the rental desk |
| 7.0 /10 | Car hire pick-up process |
| 8.0 /10 | Car hire drop-off process |
---
BUDGET
Customer Rating


Average waiting time is 15 mins
| | |
| --- | --- |
| 6.0 /10 | Overall value for money |
| 8.0 /10 | Cleanliness of the car |
| 7.0 /10 | Service at the rental desk |
| 7.0 /10 | Car hire pick-up process |
| 7.0 /10 | Car hire drop-off process |
Are you looking for inspiration for your next trip?
Travel guides
Most popular pick-up locations in August 2022
Most popular rental companies in August 2022
Discover the latest car hire deals
Subscribe to our newsletter